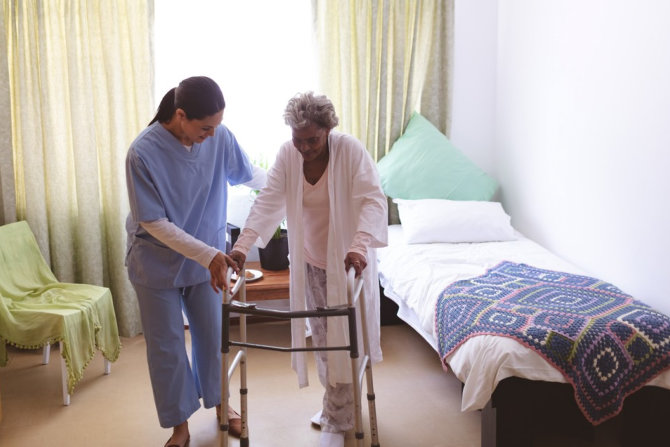 It's difficult to become a family caregiver without the guidance of the patient and the experts. You have to talk to them about the services that a home care provider in Aurora, Colorado can do. But, you also need to ensure the process of making an elderly-friendly home.
Making a quality home makeover for seniors' homes takes gradual steps and adjustments. Home care services in Colorado know the struggle in fulfilling this task to prevent accidents for dementia patients. Mayo Clinic also suggests that you do the following to ensure the safety of your seniors:
Clean their rooms and other clutter at home.

Prevent falls in seniors by removing unnecessary things that are exposed every day inside the home. You should fix issues with wires using cable ties and put extension cords away from the pathways.

A home care provider in Aurora will help you do this. Their team of experts will take good care of your home.

Use locks to avoid them from going out for no reason and to avoid accidents.

If you have flammable items and a glass collection, you should guard it with locks at home. It would prevent having burns and injuries from broken glasses. Another thing to consider is putting locks on your doors. Some people will have issues with seniors suddenly going out.

Check the water temperature.

Seniors have sensitive skin and might get allergic reactions or burns if the water for their bath is too hot. You should ensure that it is at a lukewarm temperature.

Take fire safety precautions.

A home care provider in Denver will know what items can cause a fire that needed to be removed. They can remove matches or lighters and make sure that the fire extinguisher is ready.
At Emerald Beryl Homecare LLC, we believe that a home care agency is the best go-to place for families with senior patients with dementia. Feel free to connect with our experts today.