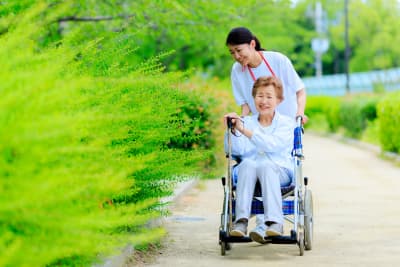 What Is Our Mission?
To provide paraprofessional services to clients in their own residences, assisting them to realize their highest level of independence and quality of life. We are committed to providing quality care and services by staff members who recognize the value of the aged and disabled.
In line with this, we also commit to rehabilitating aging and disabled persons within the confines of their own residences so that they may maximize their contribution and participation in the community as well as fulfill their life goals with minimal risks and conflicts.
What Is Our Vision?
To become the nation's leading provider of home care services by focusing on the quality of services we provide to our clients.
Emerald Beryl Homecare LLC is a home care provider in Aurora, Colorado. We aim to meet the growing need for quality in-home care services in the state, as more seniors and disabled persons opt to live closely with their families and in their homes.
Our brand of care puts your loved one's needs first. We offer a personalized approach to care that considers their needs, healthcare requirements, living situation, cultural and religious expectations, and preferences. This way, they can truly live their lives at their own pace.
What Makes Our Brand of Care Different?
Our goals and services are based on two fundamental principles.
The first is the belief in the innate worth of the aged and disabled individual. The second is the belief that each individual, regardless of age, race, color, creed, sex, national origin, or level of ability, is entitled to maximize their potential as a human being and a member of society.
Meet the Leader of Our Agency
Our team of professional caregivers is headed by the able leadership of Rose, our Chief Executive Officer and owner of Emerald Beryl Homecare LLC.
During her training as a Registered Nurse, she has practiced hands-on nursing care for five years. Later, she served eight years as a Licensed Practical Nurse and three years as a Certified Nursing Assistant. She worked for the elderly for most of her healthcare experience, working as a case manager and supervisor of a home health agency in Denver, Colorado. She has also worked in skilled rehabilitation facilities and long-term care facilities as a house supervisor, MDS coordinator, and charge nurse.
Before her nursing education, Rose worked as a Certified Nursing Assistant for three years. It is during this time that she became dedicated to caring for the elderly and advocating for their needs.
She specializes in putting the needs of clients first, developing high-standardized operations to ensure compliance with state and federal regulatory standards and high performance goals.
With her competent and compassionate leadership, you can expect the best possible services for your loved one. Witness her team's work today!
Get Started
---
Our care coordinators are eager to work with you and your loved one. Count on us to help them enjoy their lives at home with their family and friends. To get started on a care plan, call 720-495-8485 or schedule an assessment.